Kersey Ceramics Studio & Shop
is holding our first
Summer Clearance Sale!
15% off everything in stock!!
Sale runs from Tuesday, July 31st to Friday, August 31st.
Make Diana make all new work for the Fall season!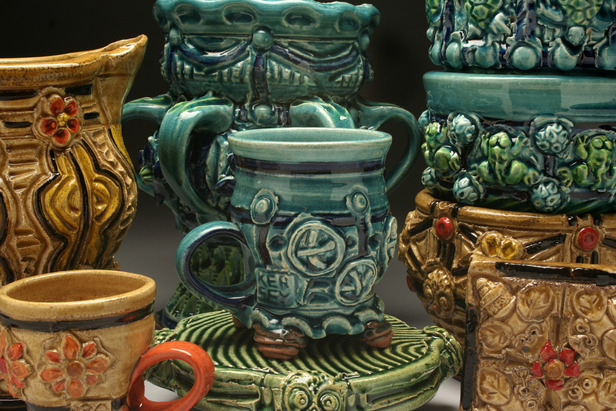 112 Broadway, San Antonio, TX 78205
Hours of Operation: Tues-Friday 11A-6P, Saturday 12-4P
Special hours for duration of sale: Tuesdays open until 9P, in conjunction with: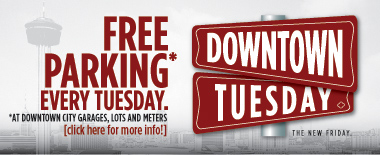 Don't forget, we can always offer one hour of free validated parking in the Alamo Parking Lots behind our building (Travis and N. Alamo), just tell the attendants you are coming to visit our shop and they will give you a ticket for us to validate.
In other new
s, we are very happy to announce that we will have a new neighbor:
The Charles A. James Bicycle Shop
is moving in next door! Yes, bicycle mugs are in the works! They are joining a great group of shops and restaurants on our block:
Taste
opened its doors yesterday! They join
Thai Lao Orchid
offering great food. Legendary
Paris Hatters
is just across the street, and next door to Paris is a funky little bar:
The Texas T Pub
. To round things up is the
Alamo Antique Mall
. I am also happy that a block away Jimmy Johns subs has moved in and The Coffee shop should be opening up within the month!
Also, if you try out
Downtown Tuesday
this coming Tuesday July 31st,
a ton of Food trucks will be around Travis park
. Travis Park is just a block away from Kersey Ceramics! So is the
Alamo
, if it has been awhile since you have given it a look! And every Tuesday night
The Esquire Tavern
has been offering great live music, along with very creative cocktails exquisitely crafted...totally old school, with the longest bar in Texas to boot!
In other, other news
,
NowCastSA just created a great little video
about the irrigation ollas that Diana is making. The
Olmos Park Terrace Community Garden
has been using ollas for the past two seasons and love them! They use 70% less water than conventional watering techniqes and only require refilling 1-2 times per week!